Bitcoin Wallet Address Check
Our bitcoin wallet address checker allows you to quickly see the amount held for any bitcoin address and its recent transactions.
Simply enter the address you would like to check, we then look up an updated version of the blockchain. In this check we find out the amount held in the wallet, the time of the most recent transaction, the transaction amount and the number of transactions carried out relating to this account.
If you can share or link to my website please do, any feedback, please email me at bemorebitcoin@gmail.com, I would like this to be more than just a hobbie.
And of course if you would like to donate.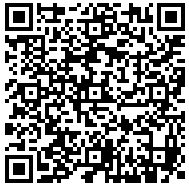 Address: 12yqAPjYdsfZrNf9XAWovquJ3piqsUrMWV
Bitcoin Wallet Insights
With our wallet checker you can also download and review the most recent transaction times, amount sent and wallet balance over time. You can then compare this record with other sources to help confirm previous transactions or what third parties are reporting.
Due Diligence on a Bitcoin Address
Maybe you are looking to send bitcoin to a new recipient or are about to setup a new connection but want to be sure you are sending it to a trustworthy partner? This bitcoin address checker will lookup the selected bitcoin address and review multiple factors to give an overall wallet score. Taking into account the account balance, the amount sent, the amount received, the number of transactions and other factors this bitcoin wallet address checker will help you to know if the address you are planning to send to is the correct one.
By looking at the data recorded in the bitcoin blockchain we can start to understand the different types of addresses. A large e-commerce company, receiving a high volume of payments, a personal wallet used by someone beginning to learn more about bitcoin or maybe a large exchange, transferring a high volume of bitcoin everyday.
Checking your own Bitcoin Wallet Balance
Sometimes it can be quicker just to use the block explorer and enter a bitcoin address to find out the balance rather than having to login and check your own wallet. By doing it this way it is also safer. Checking your balance on someone else's device or a computer with poor security can result in your password being stored and others gaining access. By just querying the blockchain using our tool, you do not need to enter any password or provide any security information, making this a much safer and quicker way to check your balance.
Interesting Addresses
Some of the most interesting addresses are shown below if you want to check them out.
A1zP1eP5QGefi2DMPTfTL5SLmv7DivfNa - First Address, this address received the first 50 BTC block reward.
14rE7Jqy4a6P27qWCCsngkUfBxtevZhPHB - Silkroad Coins, seized coins from Silkroad were held in this address.
3D2oetdNuZUqQHPJmcMDDHYoqkyNVsFk9r - Bitfinex, this is the address of the exchange Bitfinex, so although this is one address the balance is held by many many people.
You can learn more about the breakdown of bitcoin addresses from Cryptocanuks.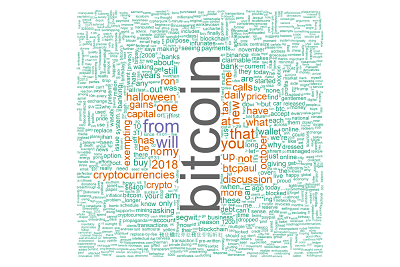 The BeMoreBitcoin Wallet Rating
Giving a bitcoin wallet rating out of 10 we hope that it can help you to confirm that it is the correct address you are looking for. This plus the additional insights we hope should help you know a bit more about the person or company you are dealing with. You might even see your most recent transaction appearing as the most recent transaction of that wallet. With more and more people creating bitcoin wallets and little to make it easy to identify them you could end up struggling to know if the address you have noted down is the right one. If you know that the bitcoin address you are sending your cryptocurrency to is very active or has only ever had 1 or two transactions you can then compare with what we have to check you are sending to the right address.
Of course bitcoin wallets can change hands, it would be unusual but one person could give their wallet details to another, or have them stolen and the wallet taken over. Another thing to keep in mind would be that even if the wallet has a low score this may not be an issue, many people have multiple wallets, and perhaps the wallet owner has just began to use this bitcoin address more often.
Over time as you build up more transactions and interact with different bitcoin addresses your wallet score will increase. An inactive wallet that has not had a transaction in sometime will see it's bitcoin wallet address score dropping. The bitcoin transaction time shown above will not be exact but should be within 1 or 2 hours of the actual transaction time. This is as a result of taking the timestamp from the connected nodes and setting this as the timestamp for the block. The timestamp must greater than the medium of the previous 11 blocks and no more than 2 hours over the network adjusted time. The number of transactions includes all in and out transactions. Some addresses may have a large volume of transactions but a lower wallet score, part of this could be that the wallet is only sending a lot of bitcoin transactions or only receiving a large volume of transactions. The wallet balance is shown in full Bitcoins and not Satoshis but in time this could become more common. Unconfirmed transactions are not included in this total.
There are several bitcoin wallets that people are constantly monitoring, some holding stolen bitcoin. The owners of these wallets have stolen bitcoin but as every transaction is recorded on the blockchain people are able to monitor the movement of these coins in the hopes of identifying the owners.
If you would like to buy or sell bitcoin you can compare current prices here, compare and buy bitcoin.